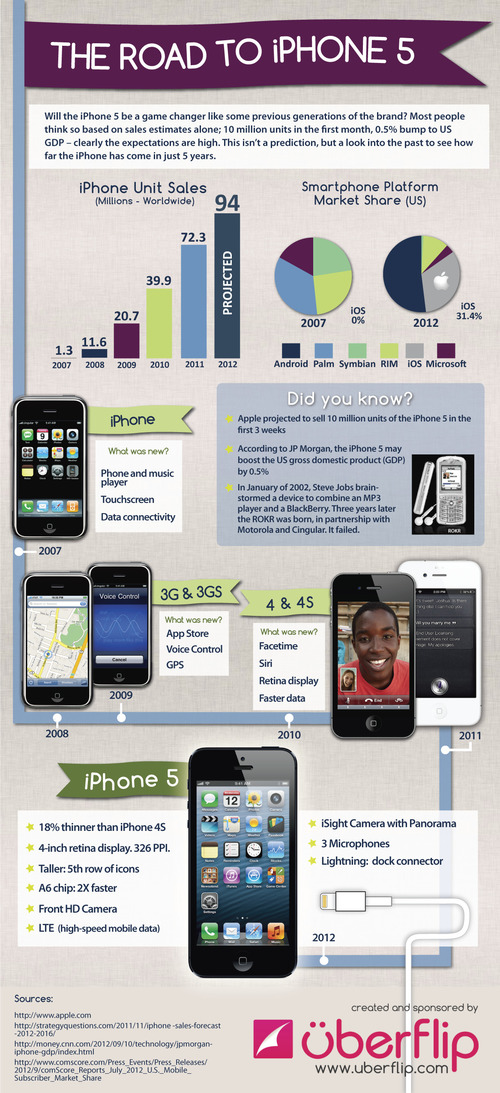 Uberflip takes a look at how the iPhone has grown exponentially in many ways since its inception just five years ago in 2007.
Will the iPhone 5 be a game changer like some previous generations of the brand?
Interesting facts:
> It was in January 2002 when Steve Jobs brainstormed a device to combine an MP3 player and a BlackBerry.
> The iPhone 5 has a larger screen size than all of its predecessors.
> Revenue from the iPhone alone is more than what established companies like Microsoft and Disney generate.
By Uberflip. http://bit.ly/OIRu2q
See on goingdigital.uberflip.com