Are you leveraging social media?
While the social mediums aren't entirely new anymore, opportunity for business are only just beginning to surface.
Ongoing research and social media statistics are showing us that the way in which people are using social media to communicate and more importantly, make buying decisions is evolving.
This Infographic opens your eyes to some interesting facts about social media, with information from socialnomics.com.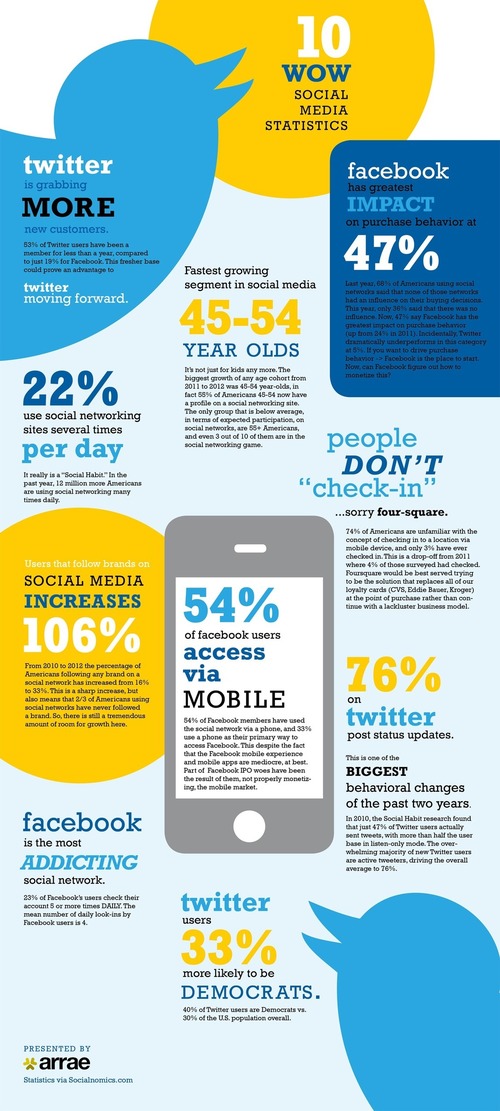 By Arrae Creative. 
See on denver.arr.ae