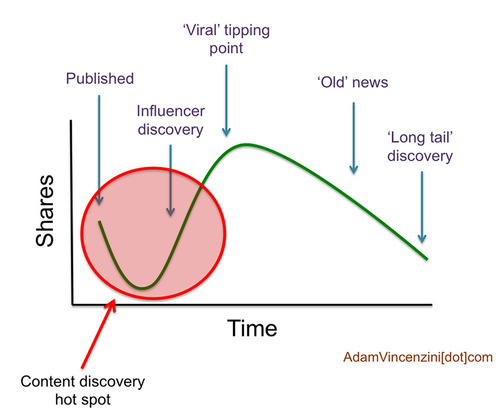 Instead of doing your research at the start of the week and pre-scheduling your content, a new emphasis has been placed on real-time content discovery.
Here are Adam Vincenzini's suggestions to discover and curate content in real-time…
This combines your Twitter and LinkedIn activity preferences with a continuous scan of trending topics to serve up semi-tailored results in real-time
2. rt.ly (aka realtime from bit.ly)
This serves up content with stats telling you how popular it is as the time of searching
3. Sulia.com
The tag line for this is the 'interest network' with a most attractive user experience
Another service which combines your own social media preferences with some real-time discovery and organisation.
5. Social Buzz (from social-searcher.com)
Social Buzz works by taking your keywords, running a search and then adding the analytics associated with those results to give you the most relevant content options.
Why tools like these give you a competitive advantage
Real-time discovery of quality content is becoming more important as pre-scheduling older content no longer has the same impact
The Chart explains this in more detail:
The best time to find and share content is during the 'real-time content discovery hot spot' which means you're more likely to be viewed by your networks as a news breaker as opposed to a news follower.

By Adam Vincenzini. http://bit.ly/QErqXP
See on www.commscorner.com