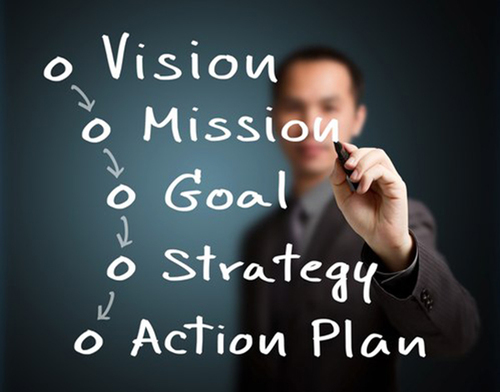 The bottom line – when you create channels and get to strategy later, your site is more likely to fail.
"By giving yourself no real direction or the accountability of a strategy, your channel has a high probability of dying a very public death, joined possibly by a hallow Twitter egg, months or years of inactivity, and, oh yeah, the company name."
 Social media channels cannot be started as tests. Even though there is a low barrier of entry to create these channels, they are still living, breathing examples of your company and its reputation. 
Clear objectives and measurable goals must be outlined from the onset.
Without a strategy, there can be no ROI.  
Hence, the return must be defined through objectives and ultimately development of strategy.
Looking at the following 5W's + How…
Who: Identify and target the people you are trying to reach
What: Learn what are they saying and what is important to them.
When: Determine how often are they engaging and when to engage in real-time and at the right time.
Where: Discover the networks, communities, and technologies that facilitate conversations as you design a "build and/or join" approach.
Why: Define why we should engage, why customers will value our engagement, and why this makes business sense for us based on our objectives and goals.
How: Develop a strategy that communicates how you will add value to the community, the bottom line, and the technologies and channels that will enable engagement and desired outcomes.
By Danna Vetter