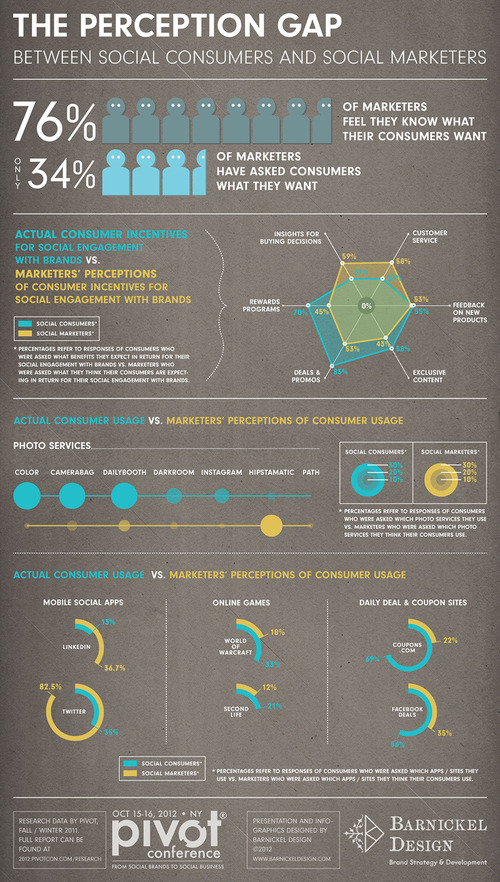 Pivot released a revealing research – Social Consumers and Social Marketers: The Perception Gap Report [February 2012] documenting the increasing gap between marketer and customers.
 Brian Solis refers to this as the Great Divide or the  "The Perception Gap," the distance between what customers want in social media and what executives think they want.
In collaboration with Barnickel Design, this Infographic visualizes the extent of the perception gap between social consumers and social businesses.
Highlights:
76% of marketers feel they know what their customers want yet only 34% have asked customers.
83% of consumers seek deals, but only 53% of businesses think that's what customers really want.
45% of marketers feel that rewards programs are important to customers and 70% of social consumers thought otherwise.
59% and 58% of social customers wish to engage businesses for buying insights and customers service respectively; on the contrary only 37% of marketers believe that these services are in demand by their customers.
There's agreement between customers and marketers on product feedback.
55% of consumers and 53% of marketers would like to collaborate on improving products and experiences.
By Brian Solis

Download the Report – Social Consumers and Social Marketers: The Perception Gap [PDF]