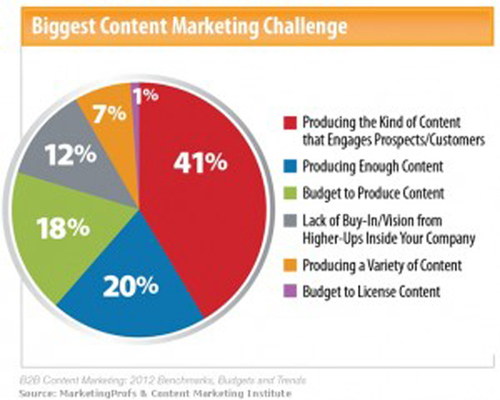 MarketingProfs chief content officer Ann Handley explains why companies need to hire brand journalists to tell their stories engagingly, honestly, and well.
"Brands now have the ability to bypass the traditional press and tell their own story in their own voice in a unique and compelling way. As I see it, good content isn't about storytelling; it's about telling a true story well.
Unfortunately, many businesses don't tell their story well. In our recent survey of more than 1,000 B2B marketers (conducted with the Content Marketing Institute), we found that creating compelling content is the biggest pain point for businesses.
Which is why I favor the idea of hiring or contracting content creators who function within your company as embedded brand or corporate journalists."
Ann's Definition:
"A brand journalist or corporate reporter works inside the company, writing and producing videos, blog posts, photos, webinars, charts, graphs, e-books, podcasts, and other information that delivers value to your marketplace" –
Bringing an editorial approach to building a brand – because
#1. They know how to tell a story
#2. They put the audience first
#3. They know how to simplify
#4. They approach content with a Mind Like Water
#5. They tell the truth
#6. They quote sources
#7. They bring a journalist's sensibility to building a brand
By Ann Handley http://bit.ly/NSxA7p
See on www.mpdailyfix.com