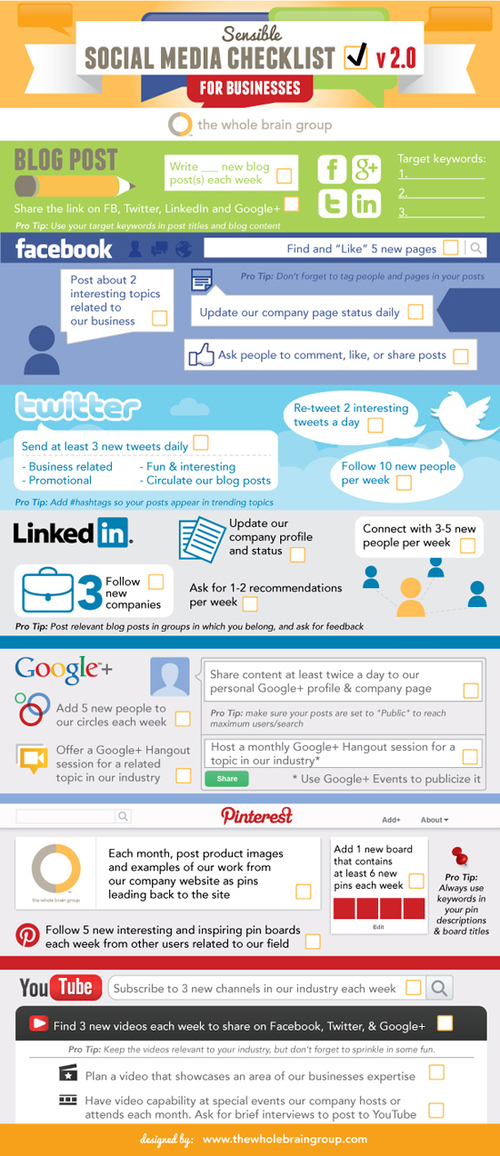 Social Media Internet Marketing Checklist infographic to help your business create an online presence on Facebook, Twitter, Pinterest and more.
The Whole Brain Group have put together the second edition of their handy social media checklist, which helps businesses take a sensible approach to setting goals on the most popular social media networks, including Facebook, Twitter, Google+, LinkedIn, YouTube, and even the newcomer, Pinterest.
So what are you waiting for?
As you can see, engaging your audience through social media is not all that difficult.
By The Whole Brain Group http://bit.ly/R6UngF
Download the Social Media Checklist v.2.0 http://bit.ly/MaPfBw
See on www.thewholebraingroup.com