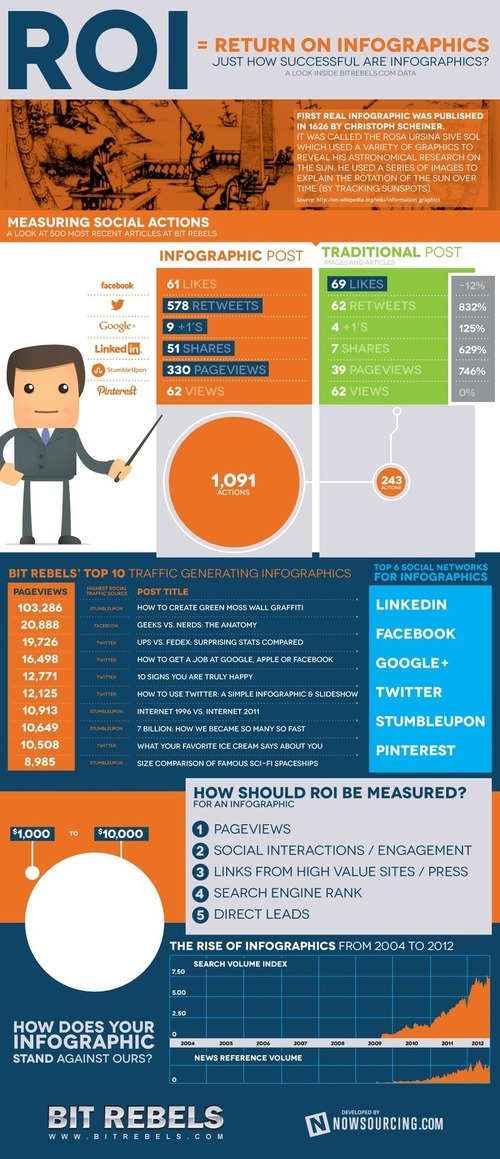 Using Bit Rebels Data, Now Sourcing have created this Infographic "ROI = Return On Infographics – Just how successful are Infographics?".
 Looking at the data, Bit Rebels 500 most recent articles, those with an Infographic and Traditional
 Posts, it's interesting to see the distribution of shares across the major social networks.
Twitter is obviously the "darling' for posts with an Infographic with StumbleUpon running closely behind.
 Who would have thought LinkedIn would yield so many shares, almost on a par with Facebook?
 I'm not sure how Bit Rebels could ascertain whether the pageviews were solely based on the Post with an Infographic, perhaps it had also something to do with title and subject matter.
Infographic by Now Sourcing for Bit Rebels