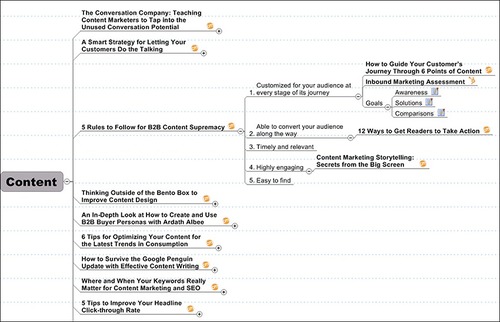 Content marketing productivity takes more than creating great content. Here's how to track your favorite content ideas on an idea dashboard.
Content productivity or Curating Content involves tracking and applying the good ideas you find in the blog posts you read each week.
These contain a staggering amount of information and good ideas.
A lot of information to absorb and catalog for future reference.
When you add ideas you find across the web, social communities and other media, your information management tasks can quickly become overwhelming.
Roger Parker has come up with this solution to track the consuming tsunami of valuable ideas, strategies, and tips.
An easy way to increase comprehension of individual posts plus a way to quickly and easily relocate important posts in the future.
Roger C. Parker's idea dashboard helps  you monitor ideas worthy of further study and should satisfy the following criteria:
Relevance:  Your idea dashboard doesn't need to list every blog post, just those you're most likely to want to revisit.
Brevity:  Enough information to summarize the post and its key ideas, providing a reason for you to click the link back to the original post.
Ease of use:  Easy to update. Ideally, you should be able to add references to new posts in under 10 minutes.
It includes a visual component. Must be "scannable;" i.e., able to select relevant posts at a glance.
Search-ability: easily search, or filter, your dashboard to locate the information you're looking for as quickly as possible.
Flexibility:  Must be easy to rearrange your dashboard to reflect your changing interests or priorities.
With these criteria in mind, there are three steps involved in setting up and maintaining your idea dashboard.
Step 1: Choose your key categories
Selectivity is the key to success: Selectivity involves self-curation — identifying topics that are most relevant to you.
Step 2: Choose the right format – Your two primary options are spreadsheets (like Excel, or Google Docs) and mind maps.
Step 3: Update daily – Part of your daily ritual. Consistency is extremely important