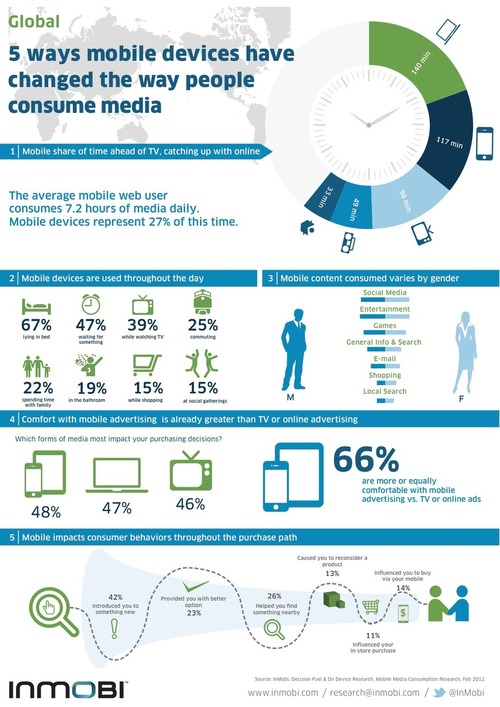 ...
A new study – Mobile Media Consumption Research – by InMobi , an independent network of mobile ads, shows to what extent we are becoming attached to our cell phones.
This report is the first of a series to cover 18 countries on an on-going basis to keep abreast of how mobile devices have changed the way we consume media.
The research focuses on consumers who use mobile web services, either through a browser or application and includes all types of mobile devices (Smartphone, advanced phones, tablets, etc.)
The research series will provide an on-going view of details including: media consumption by channel, time of use, activities conducted via mobile, mobile's impact on purchase decisions, etc.
People cannot be separated from their mobile devices, using daily in a variety of different places.
These studies have revealed that people now spend more time on mobile devices than they watch TV, listen to radio read.
By InMobi http://bit.ly/MCtX19
See on www.inmobi.com