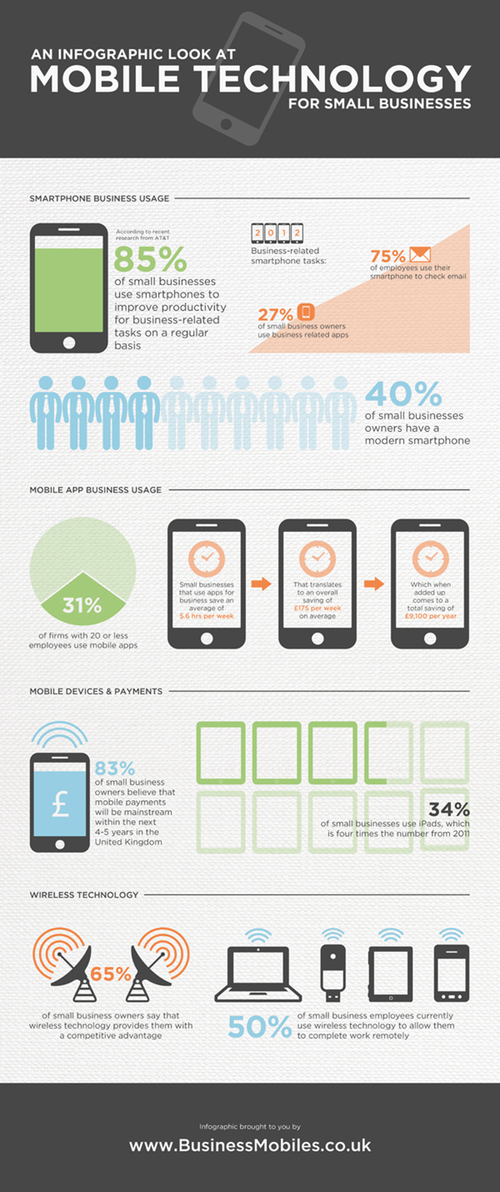 Ever wondered about Mobile Technology in business?
Many small businesses, opting to work from home, due to economic restraints, will utilise any advantage they can in order to help cement their likelihood of success, whether that be in terms of financial growth or security.
One such advantage is modern technology, in particular mobile technology, which has seen a phenomenal level of growth over the last decade (in terms of adoption, affordability and technological sophistication).
So how do small businesses utilise mobile technology to help save money or improve productivity? How many small businesses utilise such technology?
Exactly what kind of technology are they adopting?
The team at BusinessMobiles have helped answer some of those questions, producing the following 'An Infographic Look At Mobile Technology For Small Businesses'
 By John Pring