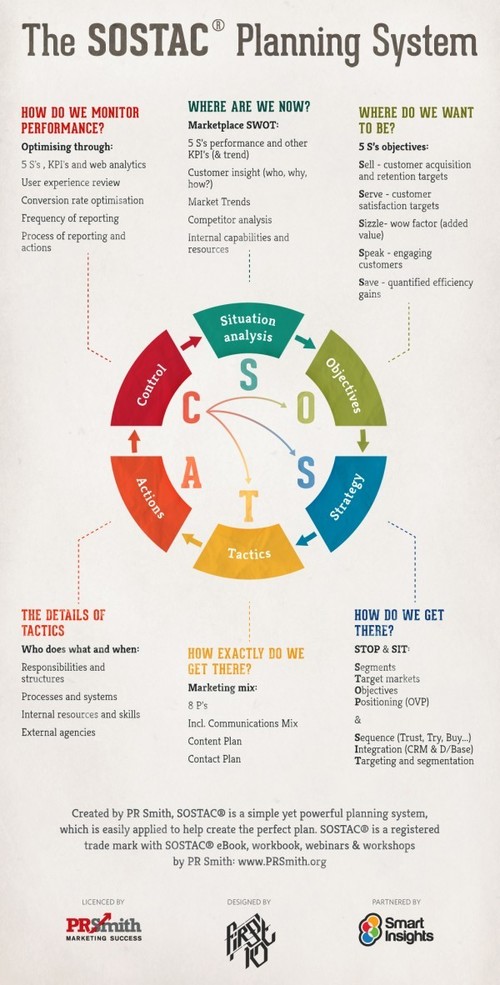 Applying SOSTAC® Planning to Digital Marketing
SOSTAC® is a planning model, originally developed by PR Smith in the 1990s to help marketers develop marketing plans.
SOSTAC® has rapidly grown in popularity because its simplicity and crystal clear logic make planning a lot easier.
This Infographic, developed by Dave Chaffey, Paul [PR] Smith and First 10, summarises the key issues to consider at each stage when developing digital marketing plans.
By Dave Chaffey http://bit.ly/LBVse2 
See on www.smartinsights.com
Tags: B2B, Infographics, Internet Marketing, Marketing and Advertising, Technology, Tools