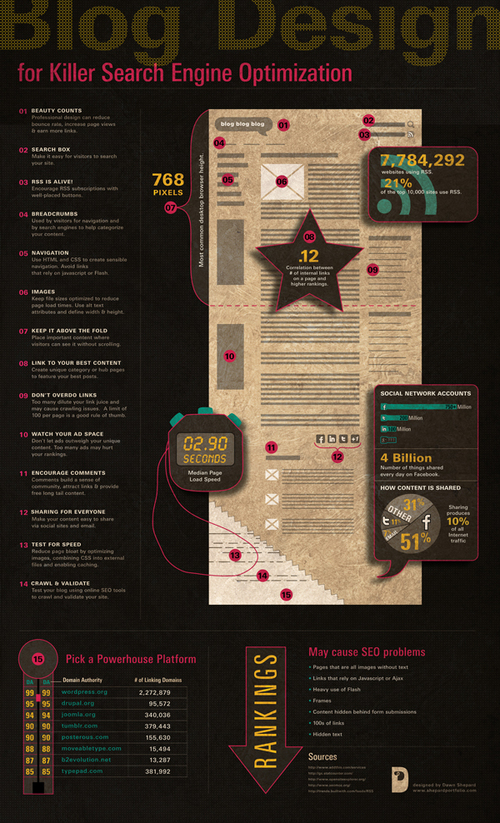 A blog is so much more than a pageview generator. It speaks in your voice, provides a gateway to your community, acts as your moral center and facilitates communication with the rest of the world.
And done right, it's an unbeatable marketing tool.
Cyrus Shepard asked his wife, Dawn Shepard, a freelance graphic designer, if she would help develop his personal blog.
Her efforts developed into this Infographic combining SEO and blog design.
It presents classic fundamentals as well as tips based on cutting edge research.
This Infographic contains a complete list of recommended platforms, along with the domain authority of each one.
Cyrus Shepard http://bit.ly/Q9cEsi
Infographic http://bit.ly/N8tMtS
See on www.seomoz.org