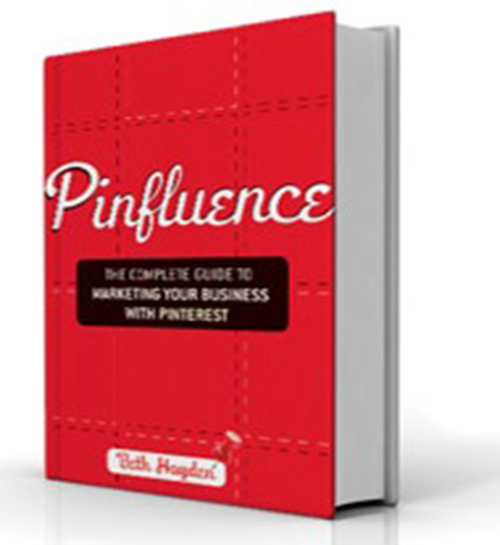 …
With the recent integration of Pinterest into the SlideShare platform, it's even easier to collaboratively use the two social media platforms to get your message out to the world.
But how can you use these two powerful tools together to get the absolute best bang for your marketing buck?
Here are 8 ideas by Beth Hayden  to get you thinking about creative ways to use Pinterest and SlideShare together:
1. Practice content curation. One of the most effective ways to use Pinterest is to establish yourself as a trusted expert in your field, and the best way to do this is by becoming a content curator on your topic. Hand-pick the best blog posts, web pages, images and presentations and pin them to your Pinterest boards.
You can pin presentations to your existing boards on your topic, or create dedicated pinboards that only include SlideShare decks.
2. Book more speaking engagements by pinning sample presentations from speeches, talks, panels, trainings and keynotes. You probably already put your presentations up on SlideShare as soon as you're done with a speech. Why not create a Pinterest board dedicated to your very best SlideShare decks?
You could even take this idea one step further (as architect, educator and marketer Mark Johnson, FAIA did and create an entire Pinterest resume — complete with links to your very best presentations on SlideShare!)
3. Use Pinterest to distribute and publicize your SlideShare presentations. Pinterest currently drives more referral traffic to websites and blogs than Twitter, Linkedin or YouTube. Why not leverage that referral traffic potential to drive visitors to your SlideShare channel? All you need to do is pin your newest presentations to your Pinterest boards, just like you would Tweet them or share them on Facebook or LinkedIn!
4. Use SlideShare to distribute and publicize your Pinterest content. 
People are hankering for new and interesting ways to use Pinterest for marketing their message.
5. Drive people to your mailing list offers. 
Your Pinterest followers will want to go to your website and sign up for your list. This is a great way of building your email list without being overly sales-y or pushy.
6. Create collaborative boards for conferences. When you're speaking at conferences and events, pin your SlideShare presentations from the events
7. Use Pinterest to help you find your presentation voice and personality. 
Pinterest can also be a phenomenal source of inspiration to help you develop your personal speaking style.
8. Create a dedicated board that tells the story of your business, how your company was founded, and what your values are.
Pinterest and SlideShare – So Happy Together
With the newest collaboration tools between Pinterest and SlideShare, we're about to see an explosion of creative, unique ways to use the two tools collaboratively to grow our businesses and get our messages out to the world.
By Beth Hayden http://bit.ly/MF4lFc
Download Beth's Pinterest Marketing Guide here http://bit.ly/OVS61c
See on blog.slideshare.net
Tags: Communications, Digital media, Engage, slideshare, social networking