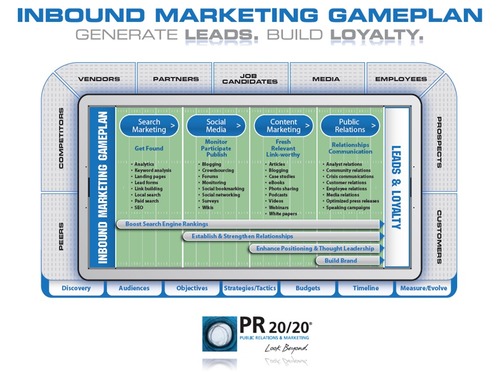 Modern Marketers have the ability, and the obligation – to track and tie activities to bottom-line business results.
This post by Laurel Miltner and slideshow explain why, and how.
Driven by three change catalysts; a) change velocity, b) selective consumption and c) success factors—we can no longer hide behind soft "data" like impressions, ad equivalency, or big-hit campaigns. Nor should we rely solely on outputs—such as number of emails / mailers sent, number of blog posts published or frequency of social status updates—to showcase our worth.
It's time for marketers to hold themselves accountable for having a true impact on business success, and tie all activities to metrics that matter.
The following may vary by organization, but we're talking about data and results, such as:
Website traffic
Conversion rate
Leads
Sales
Customer referrals
Venture funding
The slideshow, "Using Data to Understand, Prove and Increase Marketing ROI" – http://bit.ly/KeINrD , provides a deeper overview of the marketing-measurement shift, including:
The need for change in marketing measurement
How to make the move
Sample tactics that drive results
What you need to make it happen
By Laurel Miltner – http://bit.ly/KeI0XJ

See on www.pr2020.com