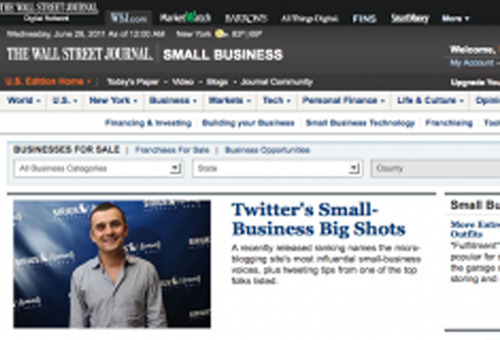 Last June, D&B Credibility published a list of The Most Influential Small Business People on Twitter that went crazy viral (more, more, more, more…) and with 195 subscribers to the twitter list, it's clear that business owners are interested in filtering through the noise in order to connect with the right people and get the most out of Twitter.
A year later, "The List" has been updated!
Methodology
For a full overview of our methodology, check out last year's most influential list. However, some changes have been made this year that are worth describing in a bit more detail:
A Larger base. Thanks to last year's research, 270 influential people were identified within the small business space and were able to iterate from that base.
More selective influencers. The larger base meant that we had a much larger group of "selective followers" to use in determining who is influential within the small business space.
Weighted by influence. That someone could have based on their level of influence. If it sounds like a bit of recursive logic, that's because it is.
Some things worth noting about this list:
Peer Rank is simply a 1 to 50 list of where people fall based on the algorithms
YOY Change is difference between where they are this year and where they ranked last year. For simplicity, we only show a difference if they ranked within the top 100 last year.
Peer Rank Score is the actual score that someone received after being run through our algorithms.
Hopefully this helps small business owners get more out of Twitter by helping them to focus on the people who are successfully engaging with others within the small business community.
Comparison to other Influence Metrics
The common question we get asked is how does this list compare to Klout. Klout does a great job looking at a person's "global" influence, but in general we find it's not a useful tool to understand the influence someone has within a community.
The closest that Klout gets is through their concept of "topics," D&B Credibility algorithms are designed to be limited to influencers within a specific niche…in this case, it's the small business community. For that reason, you'll find this list is much more relevant if you're looking to connect with the most influential people within the small business community.
Without further ado, here is the 2012 list:
The Top 50 Most Influential Small Business People On Twitter [Source] http://bit.ly/LCFz6f
If you're interested in following some (or many) of these people, it's probably easiest to do it from the Twitter List that D & B created: @dandb/smallbiz-most-influential/members]
See on blog.dandb.com