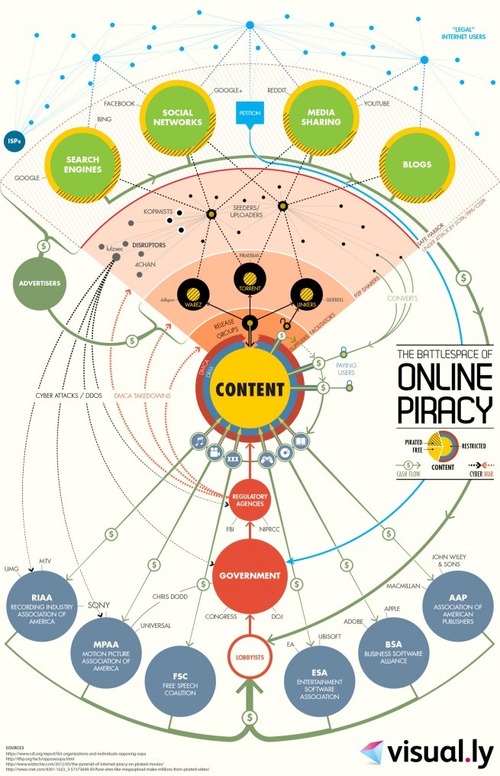 Online piracy has become an unfortunate reality to the entertainment industry as peer-to-peer technology has grown.
If someone were to layout all the important organizations, factions, companies, and components of the war on online piracy into a comprehensive battle map, it would look like this Infographic, which was created by visual data startup Visual.ly.
The "map" is basically visualized as a region of space with a sun-like "content" circle placed directly in the center, with shells of DRM and DMCA wrapped around it. Beyond that, the Infographic has several layers that each identifies a portion of the ecosystem driving the war on piracy. There are waves of file restrictions and take-down notices as well as various "zones" of copyright violators. Each zone has an appropriate mix of organizations.
Visual.ly 's main focus is its data visualization service and also provides its users with a platform to share cool Infographics from around the web.
Occasionally, the company even produces its own original Infographics, such as the recently published Battlespace of Online Piracy.
Check out the battlefield that is online piracy
By Tom Cheredar – http://bit.ly/KMA061
See on venturebeat.com