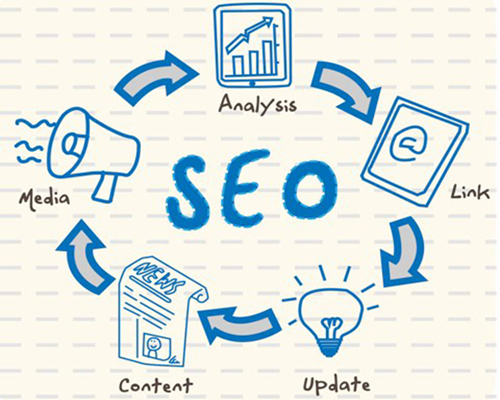 Neil Patel starts out by defining domain authority: "Domain authority is the likelihood of a single domain to rank well. The higher the rank the higher authority that site will have and vice a versa."
Individual page authority is simply how well a page will rank on search engines. A page that ranks well has a lot of authority.
So the key as an SEO, website owner or blogger is to increase that authority on both the domain and the page.
Making that happen isn't really that hard as long as you do four things very well:Create authority with deep links
If you want to build an authoritative website in search engines, one in which ranks high across multiple pages, then you need to create strong relationships between your pages.
In other words, you need to create authority for specific pages, optimizing each page for a specific set of keywords before that authority is lifted to the domain.
Here's how to do that:
Link a cluster of pages by topic
Send more links to one particular page
Send domain-based external links to hero pages
Avoid cannibalizing keywords
Drive external links to the hero page from relevant website
Locate links high on a page
Fix broken pages
Create authority with videos
The deep linking process above is one signal that your site is an authority. The more links throughout and the more coming to those pages sends signals to search engines that your site is an authority.
But influencing those back links is a whole strategy that you have to use if you want to become a high ranking authority site.
Videos improve time on page:
Do Your Research
Use an expert
Write the script
Edit and test video
Optimize and share it
Create authority pages with authority content
Google has also given us a recommended way of building authority pages. The idea is to ask the same questions that a Google engineer might ask.
Here are the ten most relevant:
Is the post original?
Is it practical advice?
Relevant research?
Did you correct any errors?
Will readers like the content? Or will machines?
Are you providing information beyond the obvious?
Would you bookmark your post?
Is your article cluttered?
Would a magazine publish your article?
Is your article short, thin and useless?
Create authority by increasing social signals
In addition, many online publishers are throwing SEO out the window and developing content with one thing on their mind: getting that page to go viral so it collects tweets, FB likes, Google+ votes, etc.
Conclusion
Building page authority takes less time than building domain authority.
The formula summed: a slow accumulation of high quality content (including video) that is shared more and more, which attracts more and more links…with a balanced distribution of internal links.
How long will it take for you to reach "authority"? There really is no way of telling. You need to be faithful to the process and trust that within time you will reach your goals.
By Neil Patel – http://bit.ly/N2Rhnn
See on www.quicksprout.com