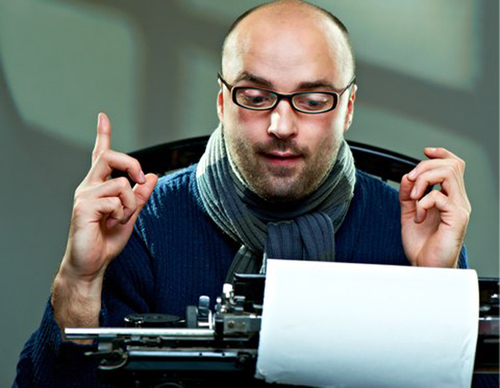 Tweet Tweet We all want it…that top spot on the search rankings.
And the sites that are getting those top spots are sites that publish fresh, relevant content frequently.
As you can imagine the competition is tough. And creating all of that content is time consuming, and can get very expensive.
You need a simpler solution
This is where content curation comes in. With the right strategy and tools you can deliver the right kind of content that your audience wants.
Content curation explained
The words "content curator" or "online content curation" implies or refers to collecting and then arranging items in a meaningful way.
The most basic and popular content curator is the person who publishes a post with the day's or week's best articles on a particular topic. This is called aggregation. Think of news aggregators like Feedly, Fark or Pulse.
But there are other ways of looking at the content curator:
Distill – This content curator is looking for a way to clear the fog on a certain topic to give readers the essence of the story
Mashup– This content curator blends several different and original pieces of content to create something original in itself
Business mashups are applications that are created out of a combination of data, applications and outside web services…usually into a visually rich web app that allows users to see and access actionable information.
Consumer mashups takes data from multiple sources and combines them into a single source…
In a sense Infographics are a mashup…compiling data from multiple sources…and then turning that data into a visual
A mashup could be as simple as a compilation of interviews
Chronology – This pulls together information to give you a historical timeline of an event or product.
Elevate – This content curator will curate a post out of his daily reading and on-going research of a particular subject…giving you a new insight…in other words elevating your understanding. This is easily the most original of content curation.
Benefits of content curation
Here are six good reasons to curate content

Discover great content – Just the simple act of looking for content will expose you to a tremendous amount of great ideas that can lead to really cool posts. In a lot of ways discovery is replacing search.
Increase inbound links to your site – Naturally when you are publishing curated content you will link out to the source of each curated piece of information. That link will notify the author and draw his attention to your post. He or she may then link back to you…sharing your content with his audience via blog, Twitter, Facebook or all of the above.
Generating social signals – You probably know by now how important social sharing is to the promotion of your content in the search engines. That means if you can create content that goes viral, you will get a rush of social signals pointing to that content, and pushing you up in the search rankings.
Optimize for short-tail keywords – When you start pulling in content on a particular topic you will start to pick up the most popular search terms in that area.
Optimize for long-tail keywords – Putting together a good aggregation or elevation piece will naturally target long-tail keywords to help draw traffic for that narrow range of searchers.
Update more frequently – Content curation allows you to create a post quickly, without having to pour all of your mental energy into original content.
Content curation tools
When you sit down to do your search for content, use these tools to capture the best ideas.
Reaching that top spot in search engine rankings is becoming ever more difficult as more people compete for those positions and as Google continues to refine its search algorithms. You need every advantage you can get and content curation is one of those advantages.
By Neil Patel – http://bit.ly/weu7s3
See on www.quicksprout.com