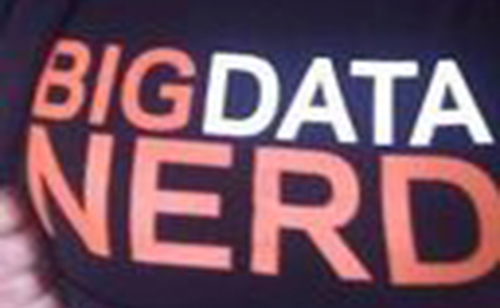 To say that "Big Data" is a hot topic is an understatement.
A simple Google search reveals the term gathers more interest than "Cloud Data", supposedly one of the hottest topics of our era.
Yet, many are still asking: "What is Big Data?" or "is Big Data another marketing buzzword?" We've known for years that Data is the 'oil of the tech economy' (see here my interview of Tim O'Reilly).
What's different now? And, how do you cut through vendors' overzealous marketing or the panic created by the press?
The mythical "Data Scientist"
For years, the data business has relied on "data specialists". These experts understand data, and business leaders have to know who they are if they are to find answers to their questions.
1) The industry doesn't have a clear definition for what a "Data Scientist" is. (Best resources include EMC's whitepaper here and InformationWeek's Doug Henschen's report here).
2) Most agree that there will never have enough of these experts. According to McKinsey, the US will need close to 200,000 analytical experts & 1.5 million more data-literate managers by 2015 to take advantage of "Big Data".
Short of going around the company & re-titling your "Database Administrators" & "Business Analysts" to "Data Scientists", what should you do with this information?
Here are two suggested steps:
Big Data isn't just about the Data Scientist
First, realize that the majority of the problem isn't about the Data Scientist. The bigger issue is the "data-literate manager".
With "Big Data", we now have the opportunity to approach this field in a new way. We should think about "Big Data" as the chance to make better decision making available and affordable to all.
Big Data isn't about large companies
Second, "Big Data" isn't only for large enterprises with large amounts of data. It isn't even about solving the most complicated analytical issues only large corporations have.
The majority of organizations are unable to produce a basic, real-time picture of their business in a format that's usable by most employees. Focus on the most necessary and broad base needs before you orchestrate for the most complex and specialized scenarios.
Still confused?
The above consists of general guidance
By Bruno Aziza – http://bit.ly/MCaZoK
Source: http://onforb.es/LF5832
See on www.forbes.com
[googleplusauthor]