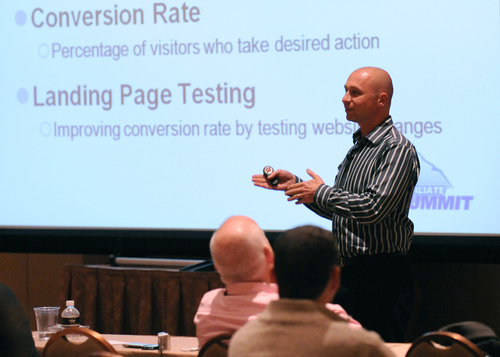 Is your Small Business Website optimised for better conversion?
Not getting enough leads?
It's really hard to generate new business leads and it's even more frustrating when you are spending lots of money and time trying to drive traffic to your small business website.
The following tips will help you to increase your conversion ratio:
1. Decide Your Website Conversion Goal
Do you want your customers to call you or send you an e-mail by filling out your online contact form?
2. Be Clear Of Your Target Audience
Targeting everyone is basically equal to targeting no one.
Be specific about your target audience and talk to them in their language.
Avoid using industry jargons as much as possible. Keep it simple.
3. Website Development Platform
This is basically a land / foundation
My favorite website development platform is WordPress and I believe this is an excellent Website and CMS platform to full fill most of the small business website requirements, because:
You can manage your website really easily without the help of a coder
You can enhance your website using plugins
WordPress websites usually get indexed in the Google pretty fast
Lots of other handy features to enhance your website
4. Website Design
Don't try to invent the wheel if you are not a graphic designer yourself or a born artist.
Your conversion ratio will be lot higher if you have a clean website design and your website copy is talking directly to your prospects without any distractions.
5. Content
Following are the most important pages for the majority of small business websites:
Home
About
Services
Testimonials
Contact Us
First of all you must have all the above pages on your website as bare minimum and secondly make sure these pages are easily accessible through your main navigation.
6 Capture E-mails
Most of us work really hard to drive traffic to our small business websites. If you want consistent traffic then you should make sure that you have an option form on your website to capture the e-mail addresses of your visitors.
7 Social Media / Community Building
You must use social media channels to:
Drive traffic back to your website or blog
For social proof
Place social media icons on your website or blog in a way that your website visitors can't click and go to social networking sites.
By Rana Shahbaz – http://bit.ly/NXSX7R
See on www.searchenginepeople.com