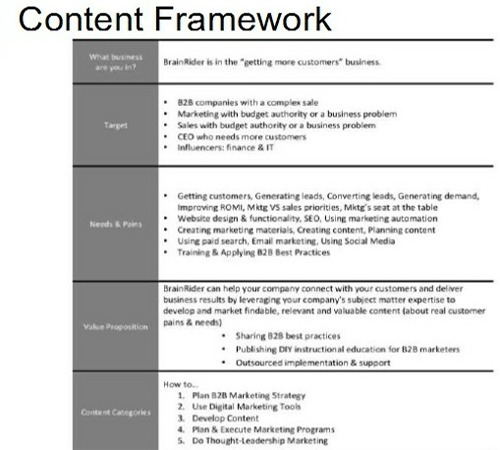 Do you know how well your content is working for you?
Although a growing number of marketers are turning to content marketing to increase their conversions, many have a hard time determining how well their efforts are paying off.
There are three areas to look at when it comes to optimizing your content:
Findability
Findability is the ease with which your target audience can find your content.
To improve your findability, start by optimizing your meta title and meta description tags [Each of these tags should contain at least one strong keyword or phrase that your target audience uses to describe pain points].
Relevance
Relevance is how well your content relates to your target audience's key pains, needs, and interests. Look at your average time-on-site and average page-per-visit statistics.
To make your content more relevant, you must think like your customers.
Also consider the stage of your customers' buying cycle
Value
In addition to creating relevant content, you also want to ensure that your target audience finds it valuable. One way to determine the value of your content is to learn how many people are opting in for it.
A useful piece of content is usually more practical, such as:
How-to guides
Matrixes
Statistics
Comparisons
Templates
Frameworks
The most important thing to ask when you are creating any type of content — for your website or otherwise —
"What do my customers want to know, and am I creating content that answers their questions?"
A tool that can help you in this area is a content framework, or a template that outlines your customers' needs, pains, and desired information; helping you stay focused when you create content.
By Rachel Foster – http://bit.ly/KJhD2J