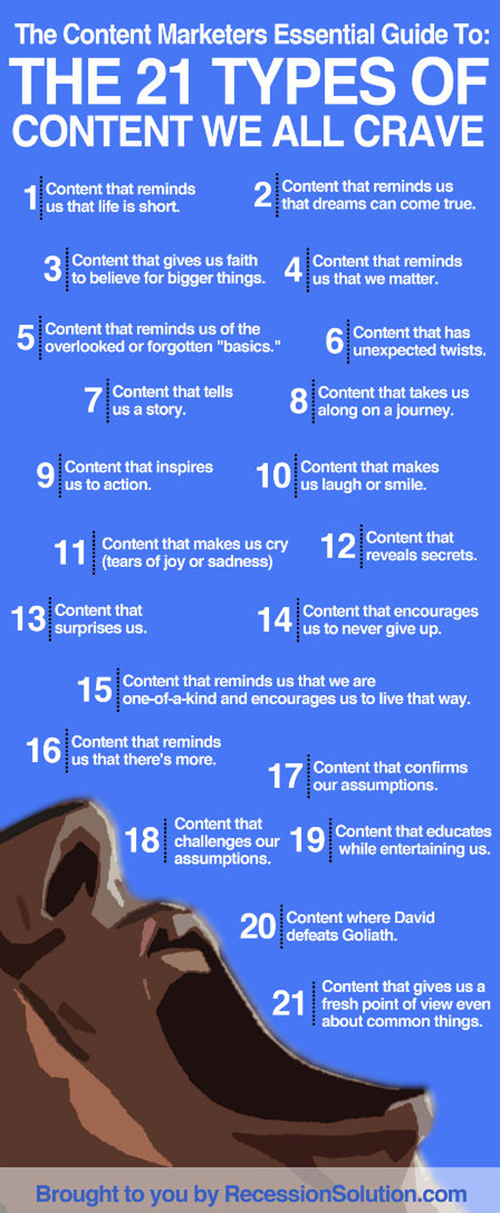 If your content doesn't resonate with your audience, then they won't follow you where you want to take them.
What kind of content universally resonates with people?

Here's a list of ideas for creating 21 types of content we all crave
Content we never get tired of
Content we always have time for
Content we don't forget
Content we want to share with others
The kind of content we must create if our goal is to influence, inspire, and move to action the unique group of people we have chosen to reach
You don't have to have each of these types in every piece of content you produce. Sometimes one type is enough. For longer forms of content, you might want to use multiple types of content and move from one to the other.
Regularly pick one or more items from this list and ask yourself one of these questions:
Does the content I am writing meet this criteria?
What can I do to make the content I'm creating fall under this category?

By Scott Aughtmon – http://bit.ly/NgIvqh