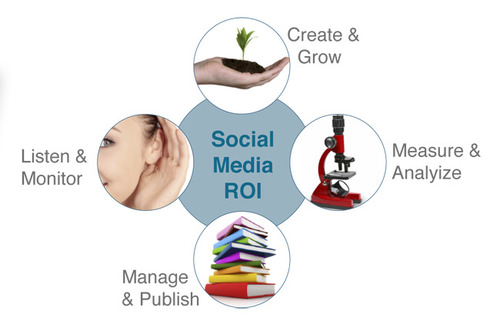 Danger: ignoring social benefits in the traditional sales funnel.
Sales Happen Slowly;
Time To Harness The Power Of The Social Funnel
Social media marketing should never be salesy; rather, it's about accruing a following, engaging your community, and influencing their actions.
So how does that all lead to a sale?
You're reaching a customer early in the sales process, meaning that you've likely reached them before your competitors.
The earlier you reach them, the more history they'll have with you when it's time to make a purchasing decision.
We make purchases based on trust.
The more you engage with your fans and followers, the more they "get to know" you and your brand, which breeds trust.
You also become infinitely more memorable to your customers, since they now see you as a presence, not a product.
Through engagement, you show you're invested in them — and in turn, they become more invested in you.
Social Media allows you to stay present in your customer's minds.
Social media followers can always play a huge part in your funnel, even if that subscriber never makes a purchase. They can:
1. Recommend you to friends, family, or colleagues,
2. Share your posts/tweets/content with others,
3. Buy your content or know-how (books, eBooks, etc.),
4. Cause your company to show up in their friend's search results through Google Social Search,
5. Stay alert of ALL your brand offerings/sister sites/etc.,
6. If nothing else, give you a number on your follower/friend count to encourage others of your authority.

Continue reading some
Quick Tips To Remember When Crafting A Social Funnel – http://selnd.com/JvIc8Q
See on searchengineland.com