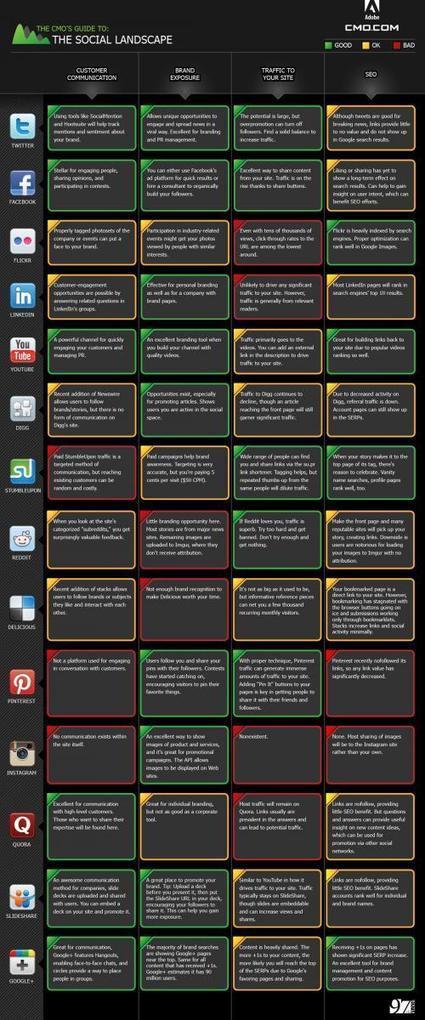 The social-media landscape gets more crowded every year. CMO's third annual interactive Infographic will help you determine which ones to use for maximum impact in terms of customer communication, brand exposure, traffic, and SEO.
The latest Social Media Interactive Infographic welcomes five new members to the roster.
Time will tell whether they give heavyweights such as Facebook, Twitter, and LinkedIn a run for brands' advertising dollars, but incumbents including Pinterest and Google+ have certainly grabbed their share of the headlines.
This Social Landscape Chart is an Interactive Infographic. Click on any one of the four column labels–Customer Communication, Brand Exposure, Traffic To Your Site, and SEO–and the chart will automatically reorder so that the platforms most effective for that function are at the top of the list.
Or download pdf version here: http://bit.ly/JaOaf1
See on www.cmo.com