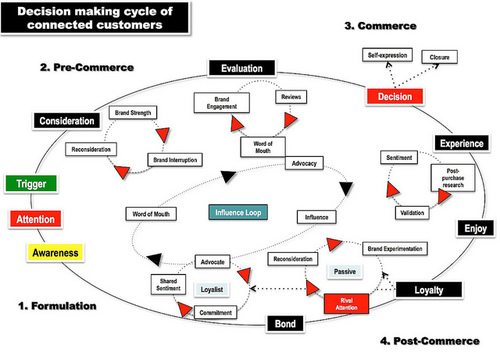 With the digital revolution and various social media platforms, data equals intelligence and intelligence is wisdom.
Social business intelligence is all about wisdom—the wisdom to listen, interpret and act authentically, tapping into the wants and needs of the billion-plus consumers who openly express their opinions online.
As consumers offer opinions, expose their likes and dislikes, and express raw emotions, they produce a treasure trove of intelligence for brands. Socializing the feedback process offers instant advantages: You gain real feedback in real time and can make data-driven decisions on a dime, translating feedback into informed action at lightning speed.
Classic business intelligence yields data from the inside out. Social business intelligence works in real time and leverages powerful technology to offer you the outside-in view. Now there is no more excuse for navel-gazing. The outside world is at the tip of your fingers!
Original Post: http://onforb.es/KjlUa3
See on www.forbes.com