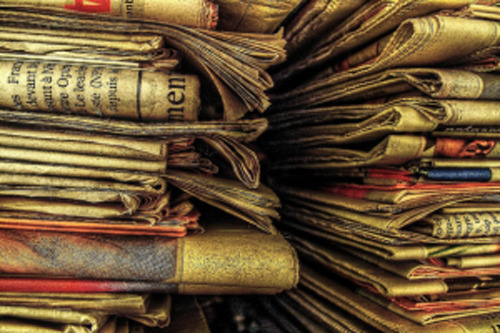 Surrounded by an overwhelming amount of digital content, many people are looking for something that can fill the role of a digital newspaper — filtering and highlighting interesting content.
The explosion of real-time information through social networks and information services like Twitter, Facebook and YouTube has produced a never-ending firehose of content.
We need an easy and efficient way to filter it, and find what is interesting and relevant, and share it with others.
The field is filled with contenders who believe they can solve that problem, including News.me and Flipboard and Zite, and one of the newest is a San Francisco-based startup called Prismatic. http://bit.ly/JwwDcD
Like a newspaper, but in real time and social.
What Prismatic does is analyze as much as it can about you when you connect to it with your Twitter account and then start recommending things to you based on what it thinks your interests are, using semantic-filtering algorithms and so on.
Prismatic makes it a lot easier to find relevant content.
See on gigaom.com