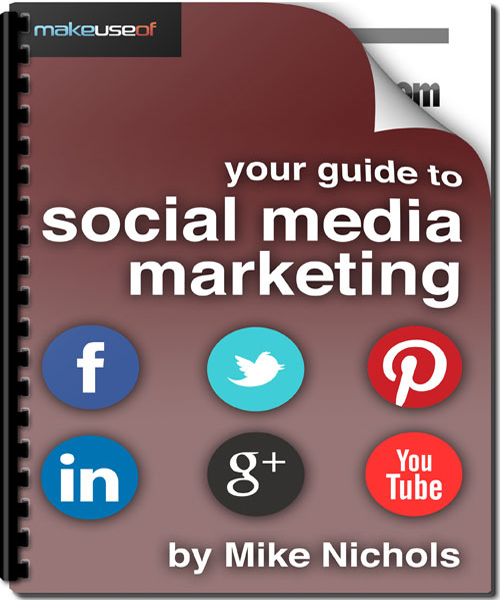 Want to start using Facebook to help grow your business, but don't know where to start?
Check out the latest manual from MakeUseOf: "Your Guide To Social Media Marketing" by author Mike Nichols – http://bit.ly/I8FaXA – of YourZulu.com.
Practical ways to grow your business using the major social networks: Facebook, Twitter, Pinterest, LinkedIn, Google + and YouTube.
This Guide will teach you: http://bit.ly/I8FxkK
What social media is, and the different uses for six different networks: Facebook, Twitter, Pinterest, LinkedIn, Google Plus and YouTube
How to design realistic social media goals, so you can develop appropriate strategies
The five-step process for social media success
In-depth looks at six different social networks: Facebook, Twitter, Pinterest, LinkedIn, Google Plus and YouTube
How to figure out if your time spent on social media marketing is worthwhile
See on www.makeuseof.com