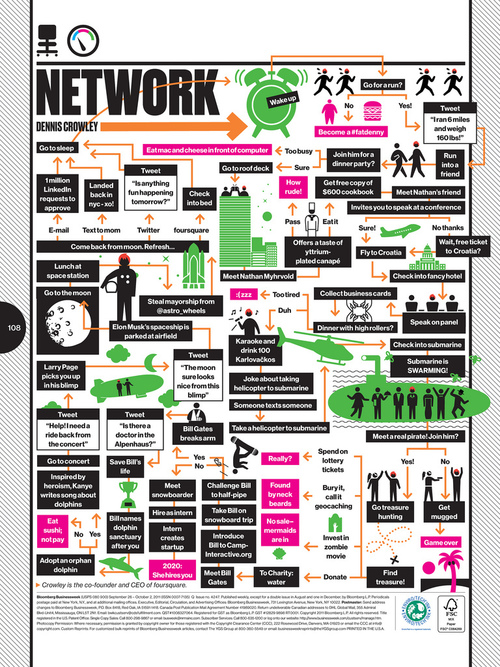 Emily Williams has collected an amazing set of typographical Infographics to show how the play of letters and words can be effective and compelling.
Words are a really powerful tool to express what you think, but an even more powerful weapon to visualize your main thoughts and concept are graphics. To be more specific a rich combination of beautiful typographical signs, letters and symbols.
By using different fonts, sizes and styles it's possible to create stunning typographical infographics.
All you need is an awesome idea and some prior knowledge on the topic to visualize your thoughts and present them to your audience.
Typographical Infographics are much more than simple pictures with captivating statistics

The one I've chosen "Network" is by Dennis Crowley, CEO of Foursquare
Take a look: http://bit.ly/HNPKmf