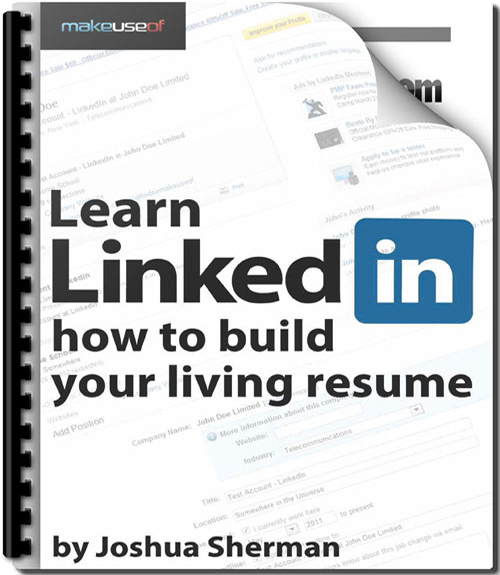 Learn the true power of LinkedIn. Whether you're looking for a job or looking to hire new talent, LinkedIn is a resource you can't afford to miss.
This manual, by Joshua Sherman, shows you how to set yourself up on LinkedIn, establish your account, and develop your "living resume" in an easy step by step process.
Included are must-know tips and information to ensure you don't make any mistakes.

Outlined in "Learn LinkedIn: How To Build Your Living Resume": http://bit.ly/IKlokF [pdf]
*What LinkedIn is, and why you should use it
*What a living resume is, and why LinkedIn works as one
*How to set up a LinkedIn account and find contacts
*What to add and not add to your LinkedIn profile
*Networking to turn third-degree contacts into firsts
*How to ask for a recommendation without being awkward
*Finding people you want to connect with