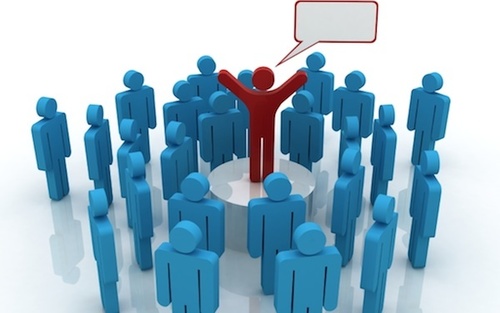 When you have evangelists for your product or service, you have the best possible kind of customer. Your evangelists are passionate, loyal, and thrilled to recommend you.
They are communicators — when it matters.
They are your public defenders — when times are difficult.
Evangelists are also forgiving. They assume your mistakes are honest. They believe you have their best interests at heart.
Best of all, evangelists are hyper-repeat customers.
No matter what business you are in you should be doing everything humanly possible to develop customers whoa are evangelists.
Here's how: http://on.mash.to/IfU1Q7
1. Customer Insights
You must develop deep insights about your buyers.
You want to know what they think, what they want, and how they use your product or service.
2. Emotional Marketing Language
Once you have customer insights, you use them to develop simple, emotional, lifestyle-oriented marketing language.
No matter what you do, you are in the life-improvement business. If your work is in the business-to-business space, your language must focus on how you improve the condition of your clients.
Not technical specifications. Not features. Just simple, salient statements.
The bottom line: most customers don't care about the steps you take to improve their life. All they want know is how you'll improve it. So, tell them!
3. Proper Platforms
You must communicate this effective messaging on the proper platforms:
a. A long list of your customers. Names, addresses, phone numbers, email addresses.
b. A long list of your competitions' customers. If you have good lists you can communicate directly with that market.
c. Powerful relationships with earned media resources: bloggers, writers, editors, producers, etc.
d. Social media.
e. Your product package. It's generally an overlooked opportunity to communicate to potential customers how you can improve their lives.
f. Your product manual is generally useless. Product manuals should be filled with success stories: how various features and uses of your product or service has improved the lives of real people.
Conclusion:
Gather qualitative insights from your market; use simple, emotional language; and communicate it from the right platforms.

See on mashable.com