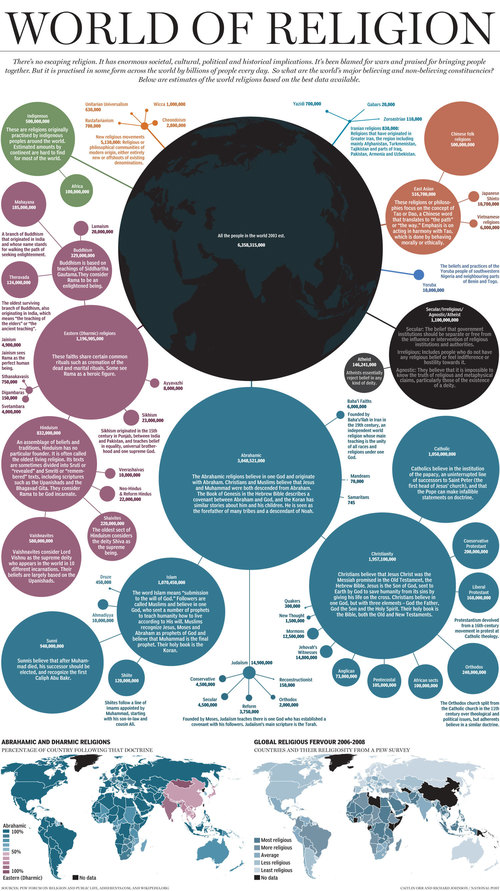 With the "world's largest" gathering of atheists this weekend in Washington, D.C., the National Post's graphics department takes a look at how the world's religions break down.
There is no escaping religion. It has enormous societal, cultural, political and historical implications.
It has been blamed for wars and praised for bringing people together. But it is practised in some form across the world by billions of people everyday.
So what are the world's major believing and non-believing constituencies?
Richard Johnson – http://bit.ly/HYp9mz – coveys in this Infographic that these are estimates of the world religions based on the best data available.