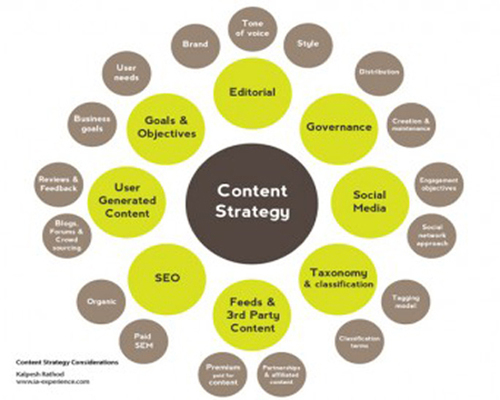 If there's one single reason why companies around the world continue to incorporate "content marketing strategies" into their yearly plans – it's because it has been working for hundreds, if not thousands of years!
Content Strategists do more than write web pages, they solve business and marketing problems and conceive actionable content that motivates site visitors.
They balance creative and conceptual thinking with a respect for usability and a sensitivity for graphic and interactive design. They guide others in the process of bringing concepts to life.
Let's go over a short recap as to why content marketing is a good marketing strategy to employ for today's online audience: http://bit.ly/HjuhAi
*Show You're an Authority on a Subject –
*Search Engine Traffic –
*Build Your Marketing List and Readership –
These resources will help anyone learn about why content marketing is important to any business and how to get the most out of it: http://bit.ly/HjuCTl
[pdf]
Written By Sean Work – http://bit.ly/xebQQH
And
Eric Siu – http://bit.ly/HjuYcA