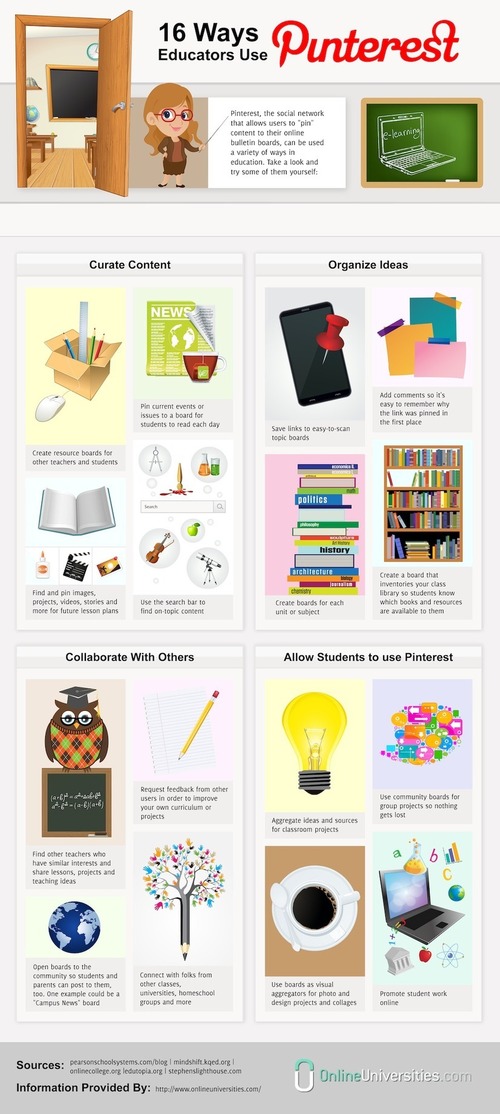 Pinterest isn't just for wedding themes, DIY craft inspiration, and pretty pictures — it can also be a great educational tool!
Teachers are known for their organizational skills, hence their love of Pinterest's intuitive and logical design.
This Infographic – http://bit.ly/Iz1mGm – details how teachers can use Pinterest to organize lesson plans, distribute curricula, collaborate with other faculty, and even encourage student participation.
By OnlineUniversities – http://bit.ly/A9gRVP