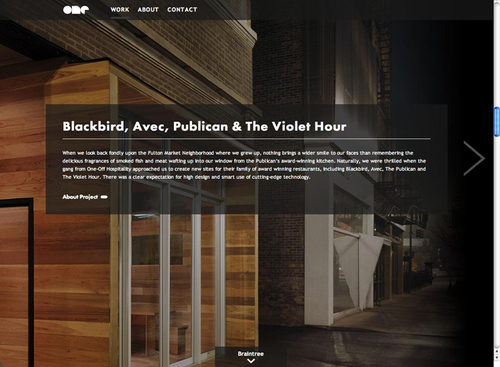 In the past year or so there has been a trend in web design towards the use of scrolling, which can help to engage visitors and provides a feeling of movement and animation.
Chris Lake – http://bit.ly/HL2kAX – has collected a bunch of scrolling websites that are built with the arrow keys in mind. Some of these are more 'animated' than others, and some scrolling websites feel a little bit clunky, but all of them are interesting and creative web experiences and the best examples are inherently narrative.
One Design Company – http://bit.ly/HL1Z0W – is featured here as I love the concept of encouraging left and right scrolling to access its various 'pages'.
The whole site is like one big single page canvas, which can be explored horizontally and vertically.
Check out these sites – http://bit.ly/HL2d8j – and see which one[s] you prefer