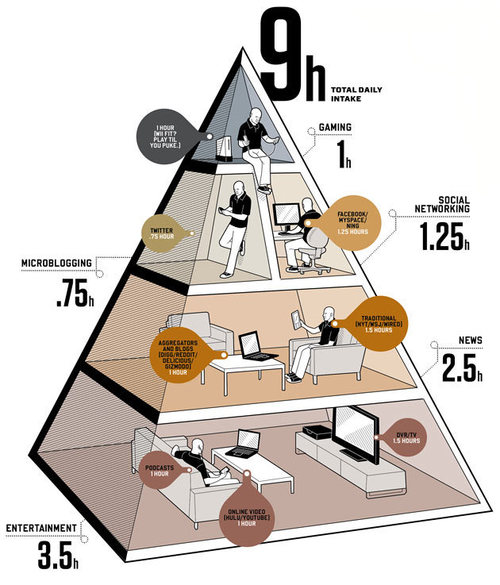 It has only been the last couple of years that Infographics have become the go-to representation on the web for teaching an audience about the numerical, in a sleek and distributable format, which often goes viral when done right.
In this post – http://bit.ly/GAhUlY – Ian Tyner – http://bit.ly/GAib8C –
has put together 10 contemporary Infographics and some key takeaways that you can gain from each individual design.
1. Balance Your Media – http://bit.ly/GAjNsK –
Practicing good nutrition keeps your mind sharp, your body fit, and your life long.
The same could be said for consuming media.
When you add it all up, the average American spends roughly nine hours a day glued to some kind of screen, and like your diet, quality is as important as quantity.