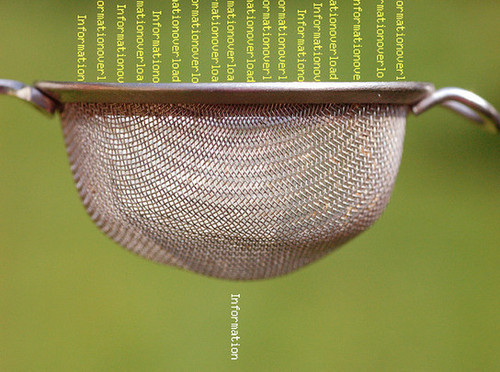 If you do anything professionally related to online technology, you understand the immense amount of data you need to sort through daily.
Debra Ashkanase – http://bit.ly/GIyyjM a fellow "Scoop.it" – http://bit.ly/H5NWmo – curator has begun trusting the curators.
"Trusting others to curate content has become my primary means for gathering relevant information about social media and particularly, nonprofit technology."
Trusting the curators was a strategy Debra employed to begin to figure out what to read, what needed to be read, and what other trusted sources thought was important to read.
We cannot read it all.
We cannot begin to imagine trying to read it all.
Finding good curators;
Choosing curatorial platforms – Like Twitter, Scoop.it and Google+;
Including Delicious – to bookmark and go back to later, and of course the social media darling "of the moment" Pinterest