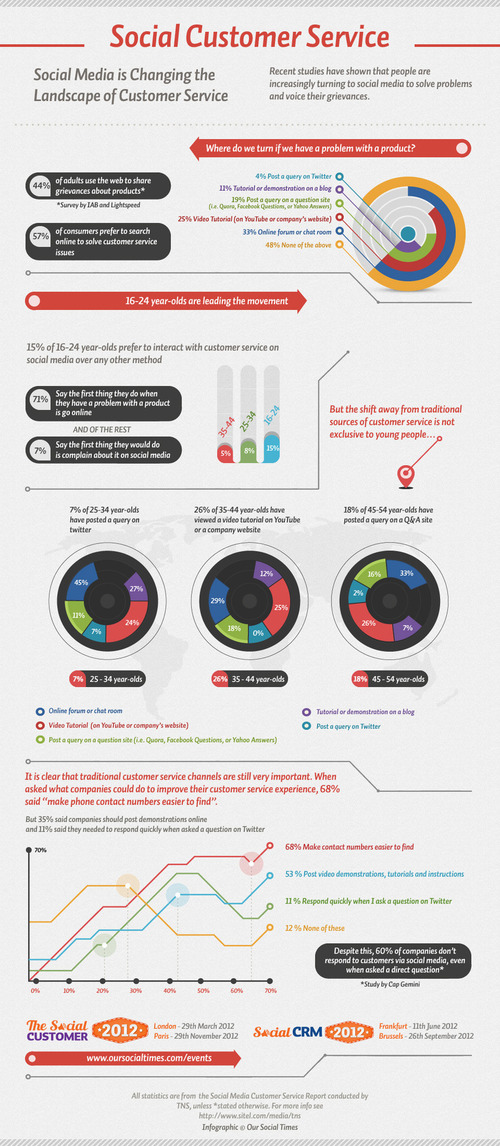 In recent months Customer Service has hit the social media spotlight in a flurry of reports and surveys – http://bit.ly/GAlXgE.
Fuelled by the increasing focus on engagement marketing, companies are realising that a department once consigned to contact centres in remote corners of the globe might just be one of their most important assets.
At the same time, consumers are also looking for support via their chosen social media channels. 44% of adults now use the web to share grievances about products and 15% of 15-24 year olds prefer to interact with customer services exclusively via social media.

In spite of this, 60% of companies don't respond to customers via social media, even when asked a direct question. The fact that, when asked how companies could improve their customer services, 68% of people said "make contact numbers easier to find", might explain this.
Evidently, the contact centre still has its place.

To help clarify this confusing picture, we put our heads together – along with the statistics provided by recent reports – Our Social Times – http://bit.ly/GAme34 – produced an Infographic that highlights the key emerging trends, tendencies and contradictions in social customer service.