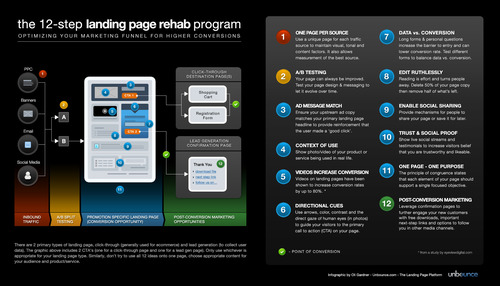 Learn how to apply conversion centered design techniques to your landing page conversion funnel using the 12-step landing page rehab program.
Oli Gardner – http://bit.ly/Ax8Spz – has put together the tools and advice to break down those bad conversion habits and rehabillitate your struggling marketing funnel.
The scorecard is there to provide you with a "to do list" of conversion improvements.
Take every question you answered No to and create a personal task to fix it.
Then implement a new A/B test to see how well your new landing page fares.