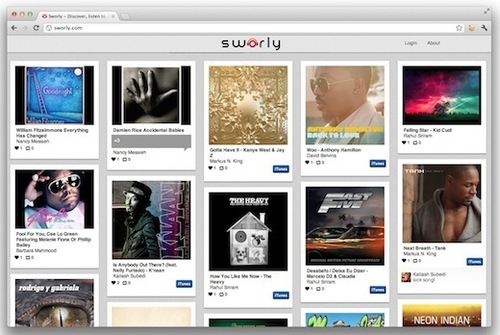 We've seen our fair share of Pinterest clones in the past month, from the most blatant copycat sites that make no effort to disguise what they're doing, to the sites that are aiming for an even more niche audience than Pinterest itself.
Sworly brings the Pinterest approach to sharing music.
Right now, in its current state, Sworly offers users a great way to create a huge YouTube-powered music library. If the song is on YouTube, Sworly will find it for you.
Take a look at Sworly – http://bit.ly/GSLDRf – and see what you think
Post by Nancy Messieh – http://bit.ly/wWOKkY