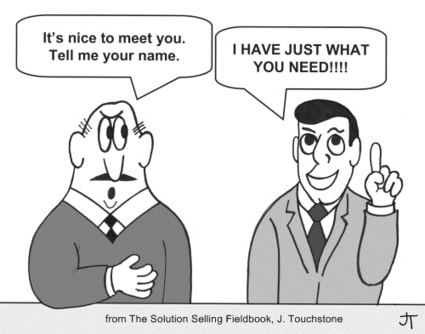 It comes down to offering valuable content and building a trusted relationship as key elements to your sales and marketing strategy.
People have very short attention spans, and businesses that understand this are producing a frictionless way for their customers to get the solutions they seek.
It's a whole new approach that can barely even be called "selling" at all. It can be thought of in terms of helping customers to find solutions that will help them achieve their objectives and delivering them valuable content in doing so.
Temporarily leave your objectives, your sales goals, and your quotas at the door.
Today's customers are overflowing with information, and they are tired of slick, product-focused presentations. As their preferences evolve – http://bit.ly/GJYLbB – so too does the savvy business who's offering solutions to customers in lieu of touting products.
For today's discerning customer, the convenience of a solution-based approach translates to greater value.
By Andre F Bourque – http://bit.ly/GJYRQd