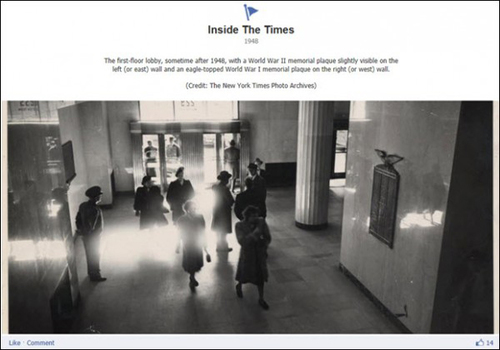 The new Facebook Timeline format will officially be applied to all business pages at the end of March, but some are already experimenting with the feature.
Also offering a great opportunity for brands and companies to tell their story in a more authentic, visually compelling, and streamlined way.
Provides a megaphone
Content marketing is all about storytelling, and the timeline allows businesses to share some of their history (including historic photos, documents, and company milestones) with the public in a way they might not have done before.
Levels the playing field
This new focus on storytelling opens the doors for more companies and brands to engage with their customers and reach new ones through Facebook.
Promotes transparency
For companies with interesting personal histories and backgrounds, Timeline allows that story to be brought to life in a succinct and visually interesting way.
Not sure where to begin?
Here are 5 new features that businesses can use to tell their story through the new Facebook Timeline, and examples of a few companies already doing a great job. http://bit.ly/z2Ysio
Post by Debbie Williams – http://bit.ly/xVF0w5