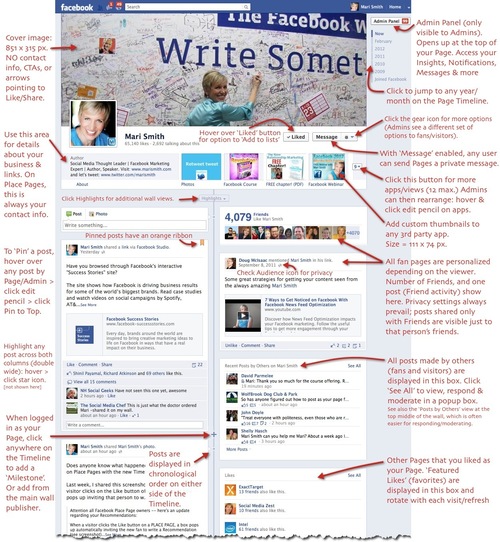 Your Facebook fan page will automatically convert to the new Timeline design on March 30.
Mari Smith – http://bit.ly/GHNw4S – walks you through key elements you need to know…
One of the biggest feature changes that many businesses are upset about is the removal of a default landing tab.
The good news is you can still have custom tabs, plus the like-gating element still functions.
You just can't set a default landing tab.
However, each of your apps still has its own unique URL. That means you can drive traffic to any "landing" page you wish – from within Facebook via ads, your profile and other places as appropriate; and from outside Facebook on your website/blog, other social profiles, tweets, email campaigns, email signature files, and so forth.
To keep you on track with the change, here's a list of 21 key points about the new Timeline design: http://bit.ly/GHO2jg