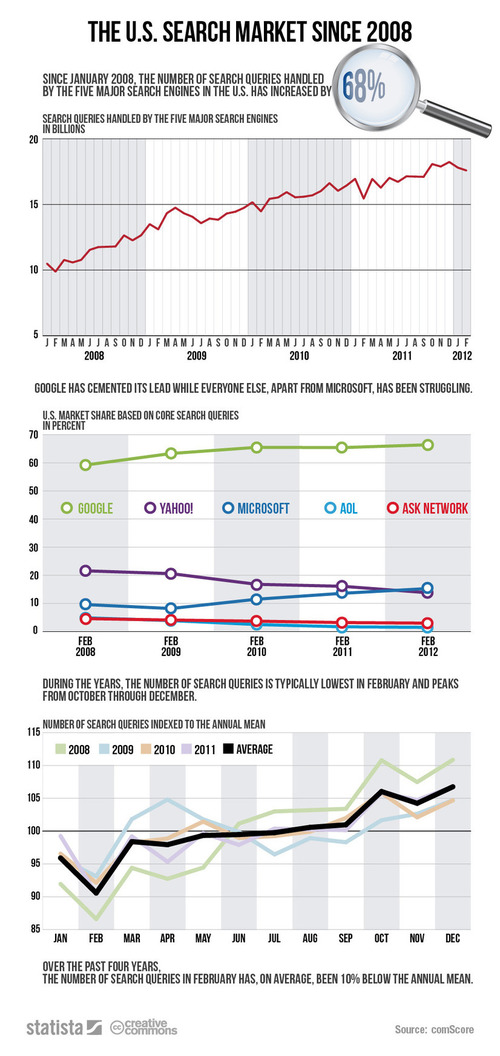 Search traffic in the U.S. has increased 68% since 2008.
The tussle for U.S. search dominance over the last few years has been interesting. Google has eaten Yahoo's lunch for the better part of a decade, but Microsoft's Bing engine, released in 2009, has crept steadily upward.

While it serves nowhere near the volume Google does, it's interesting to see their parallel trajectories while competitors trend downward.
Statista – http://bit.ly/H253c7 – have compiled search data from 2008 to the present, and tell the story of search query explosion and yearly trends.
Here's a look at how the major engines fared over the last few years.

Original post by Matt Silverman – http://bit.ly/yi5xEd