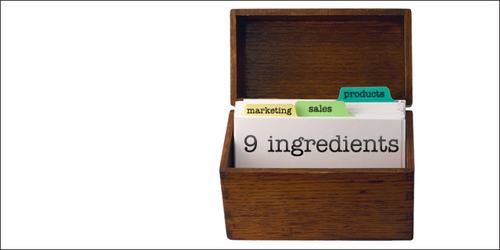 Creating a successful marketing program that drives lead generation is a mix of the right ingredients. Use too much of one thing, and your entire recipe may fail.
From the pros at Marketo, here are the ingredients – http://bit.ly/H6tf6Y – you need for a marketing program that delivers demand generating results.
1. Target Line of Business:
2. Target Role:
3. Types of Programs:
4. Types of Offers:
5. Timing:
6. Billing Terms:
7. Categories:
8. The Long Tail:
9. Time to Revenue:
Next time you begin planning a new marketing program, take out this recipe, and check off each ingredient to cook up a demand generating marketing program that takes the cake!
By Monika Jansen – http://bit.ly/H6tten