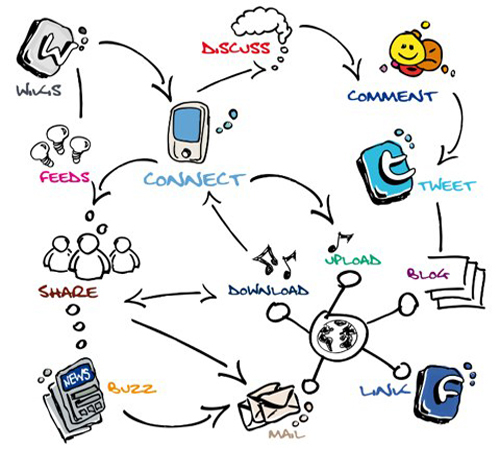 Are you a small business owner with a blog? Is the blog successful? Well, if it's not I might have a hunch why… …and it has everything to do with content strategy.
Content strategy is a focused look at the entire life cycle of content…from the creation to maintenance and even retirement of content. You look at things like developing, curating, information architecture, writing, editing and marketing.
Unfortunately, not very many people take the time to think strategically about their content, they just design a site and start writing.
Here are the steps and the tools you need to create killer content…day in and day out…so you can take your business to the next level.
Step #1: Define your blogging objectives with these six questions – http://bit.ly/z0KIMr
Keep in mind that you can have two or three objectives, but any more than that and your blog will be unfocused.
Your next step is to figure out who your audience is.

Step #2: Use Research.ly – http://bit.ly/zEQoUS – to get inside your blog reader's head
This tool will help you see insights on what your potential readers are interested in.
Step #3: Use Facebook Insights – http://on.fb.me/ywamPj – to get inside your reader's head
Step #4: Create a content calendar
A content calendar is one of the single most influential tools to keep you on track with your blog.
Step #5: Manage your blog content with EditFlow – http://bit.ly/wNyPet
Step #6: Create great content using these 13 questions – http://bit.ly/y6SQRG
Step #7: Share great photos
Step #8: Keep your content consistent to drive traffic
Step #9: Audit your content
You don't have to use a spreadsheet. You can use the Content Audit Plugin – http://bit.ly/wosPBx -instead.

Read Entire Post here: http://bit.ly/z0KIMr
By Neil Patel – http://bit.ly/weu7s3