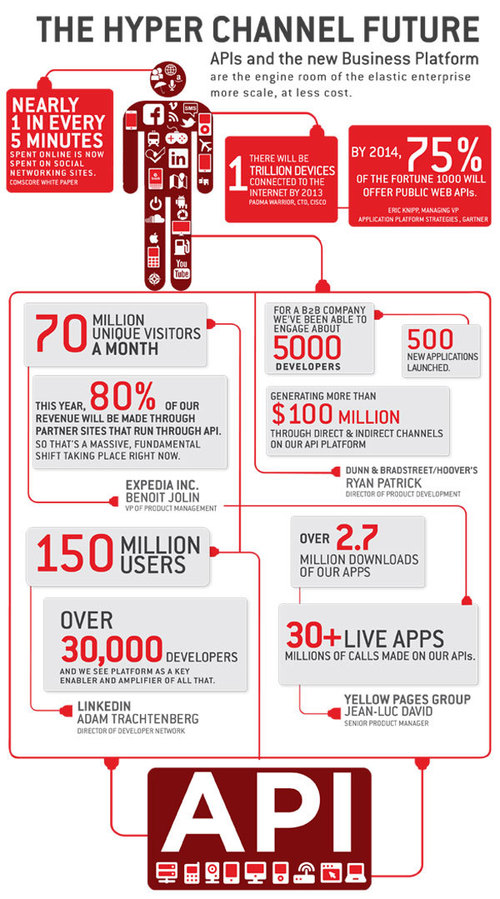 By Haydn Shaughnessy   http://bit.ly/wlG0Kc @haydn1701
Social media seems like a fairly self-sufficient activity – it's all about changing the way companies communicate, right? How they engage?
Most of us in social media lack some of the knowledge we need to understand how business is really changing.
Mashery – http://bit.ly/yMfNRy – are one of the leading API management companies, and APIs are one of those concepts that deter the wider marketing community from really grasping the oportunities in front of them.
The Infographic "The Hyper Channel Future" is a short primer on how some companies are reinventing themselves around social and apps.
This is illustrated in the hyper-channel graphic: – http://onforb.es/xYvo5C 
Via www.forbes.com