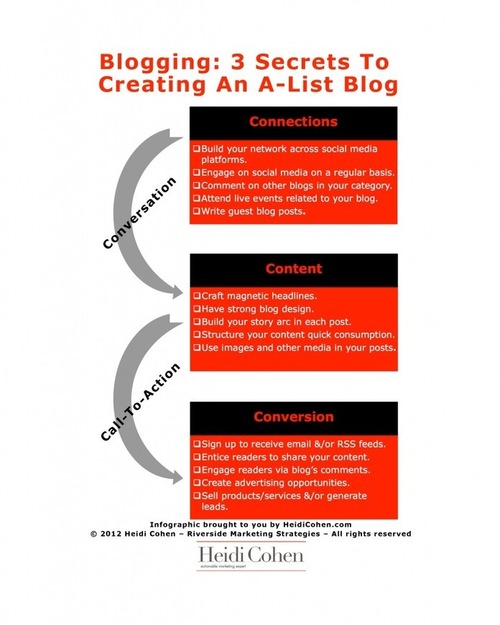 Every blogger wants their blog to break through the ever-growing number of blogs to be top in their category. It's the pot of gold at the end of our blogging rainbow that continues to elude almost everyone of us. This is in spite of how hard we work and out best intentions.
The reality is many of us know the necessary components for breaking through, but we don't know how to put them all together in the most effective way.
To take your blog to the next level, here are the three secrets to creating an A-List blog: [Hint:Connections, Content and Conversions!]
Here are details explaining the Infographic.
Connections. The phrase "It's not what you know but who you know" holds true for blogging. Since most bloggers don't start with rock stars following them on social media, you have to create your own opportunities to engage with your category's A-Listers.Here are five suggestions to build your connections.